My Careers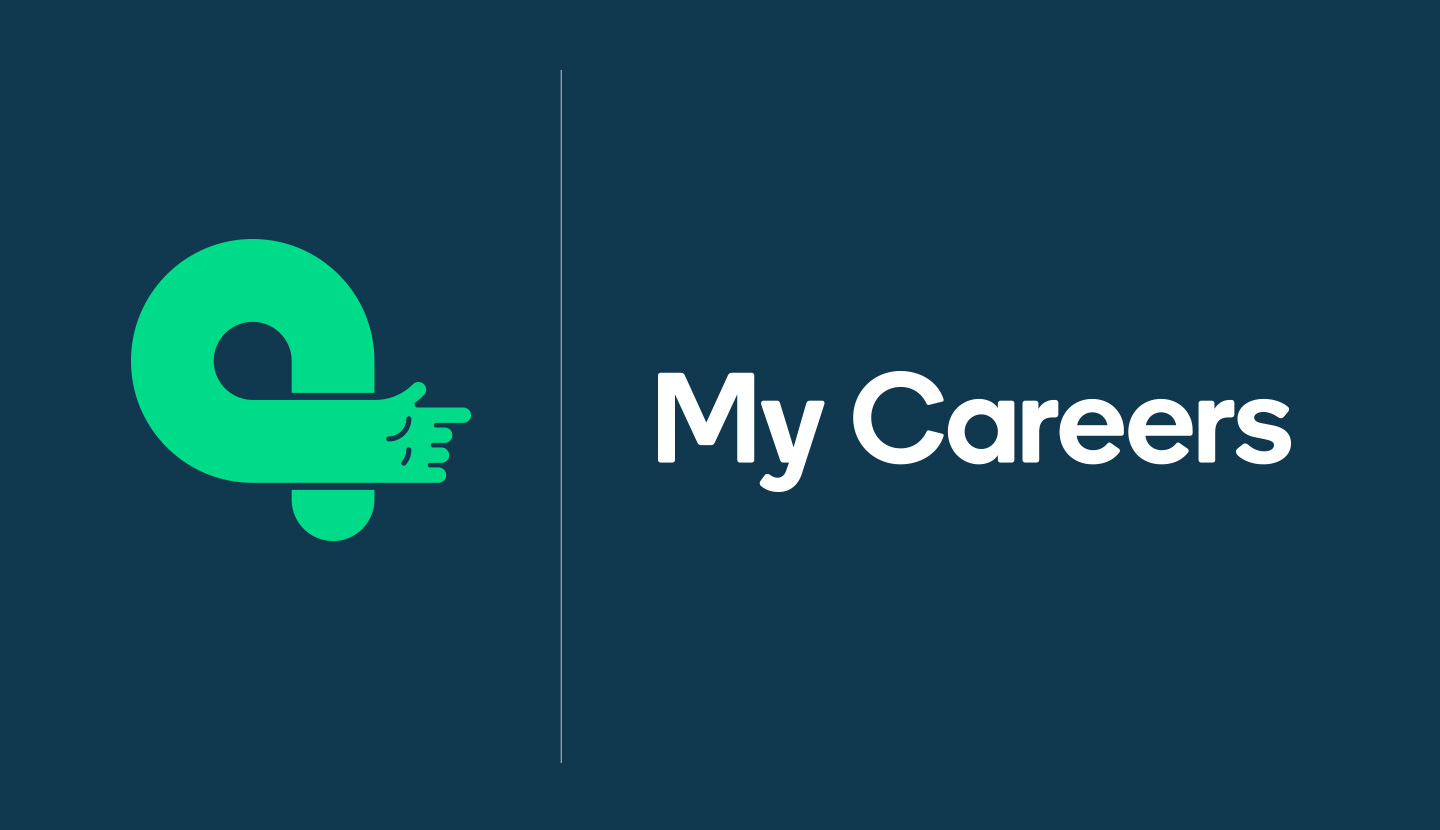 Description
My Careers believes that much of the confusion experienced around student career choices can be alleviated through a more whole-person and technology driven approach.
For this reason, they create in-depth online career diagnostics that give students at each stage of their higher education the knowledge they need to explore their future career pathway.
They give students, the power of knowing about career options early so they can make better decisions toward a rewarding career.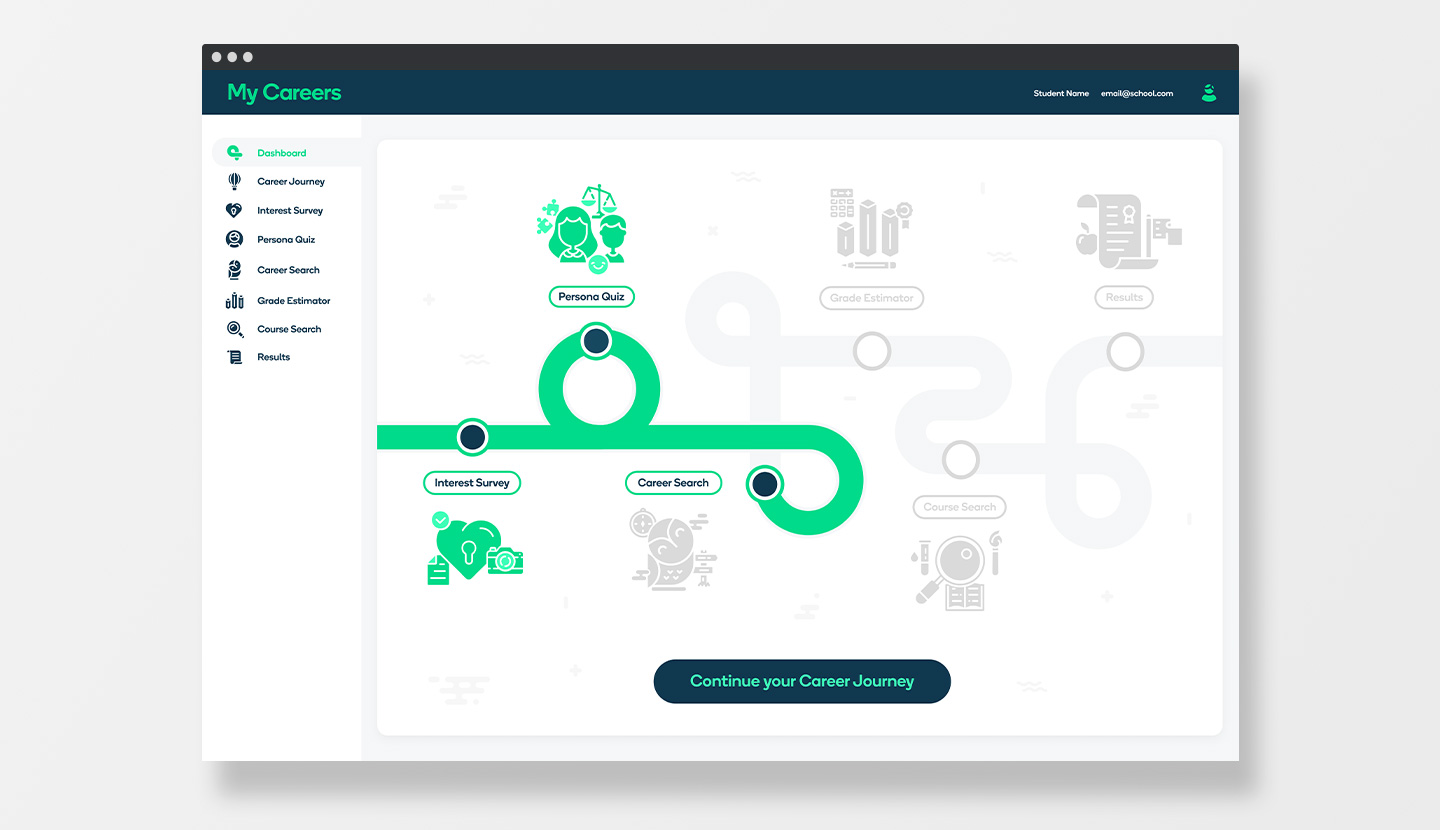 Results
Following the acquisition of the highly sort after mycareers.com URL, we worked closely with the company director and board to develop the brand positioning, identity system, website and program user interface for My Careers.
Being a digital interface aimed at high school-age children was always firmly planted in our mind during the development of the brand strategy and subsequent identity system. The user interface aims to help users navigate their career development journey giving them small rewards to motivate and inspire them to continue.
The program has been integrated into the curriculum of a number of Melbourne's most prestigious private schools including Caulfield Grammar School and Melbourne Grammar School in 2019 and 2020.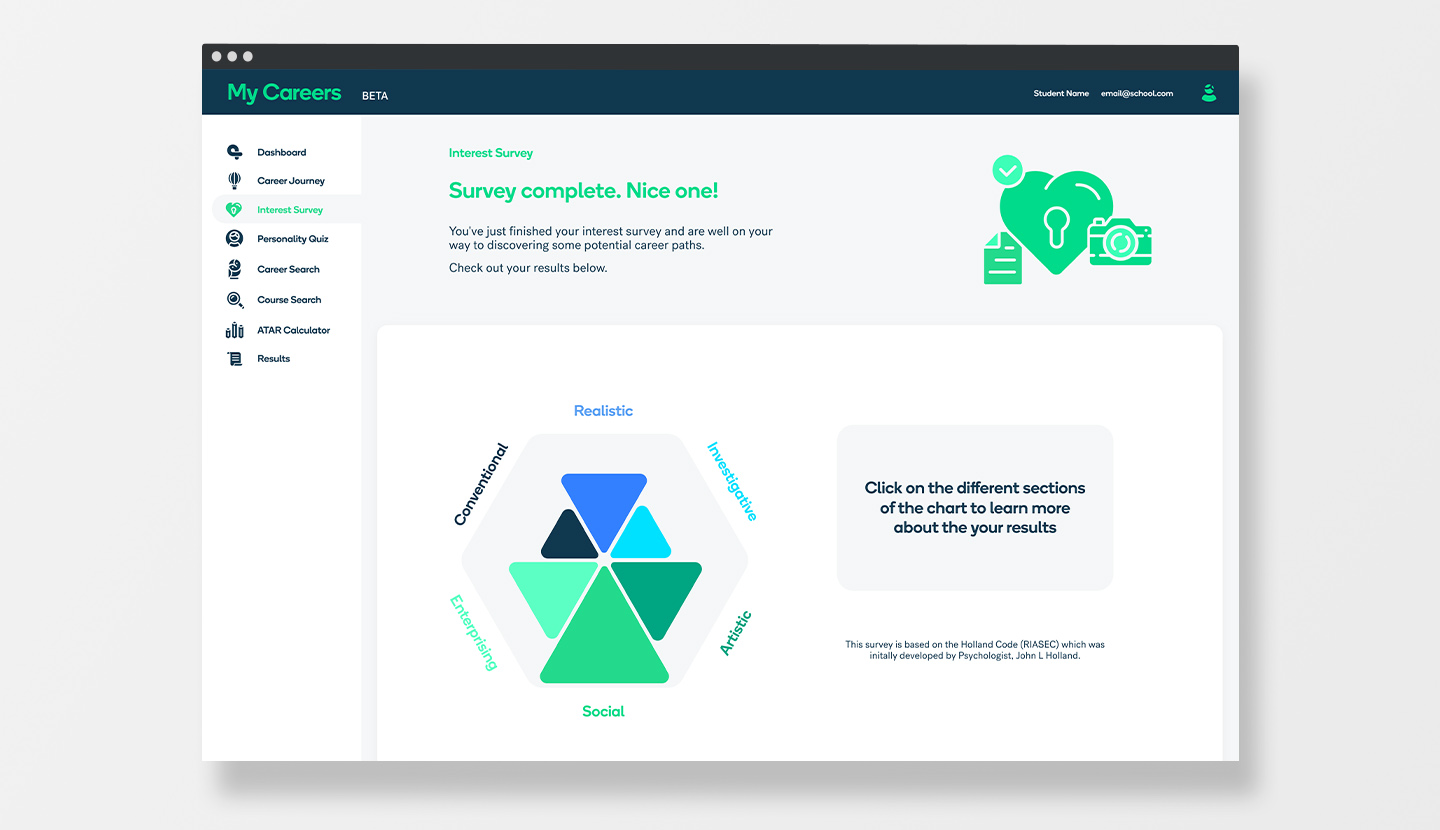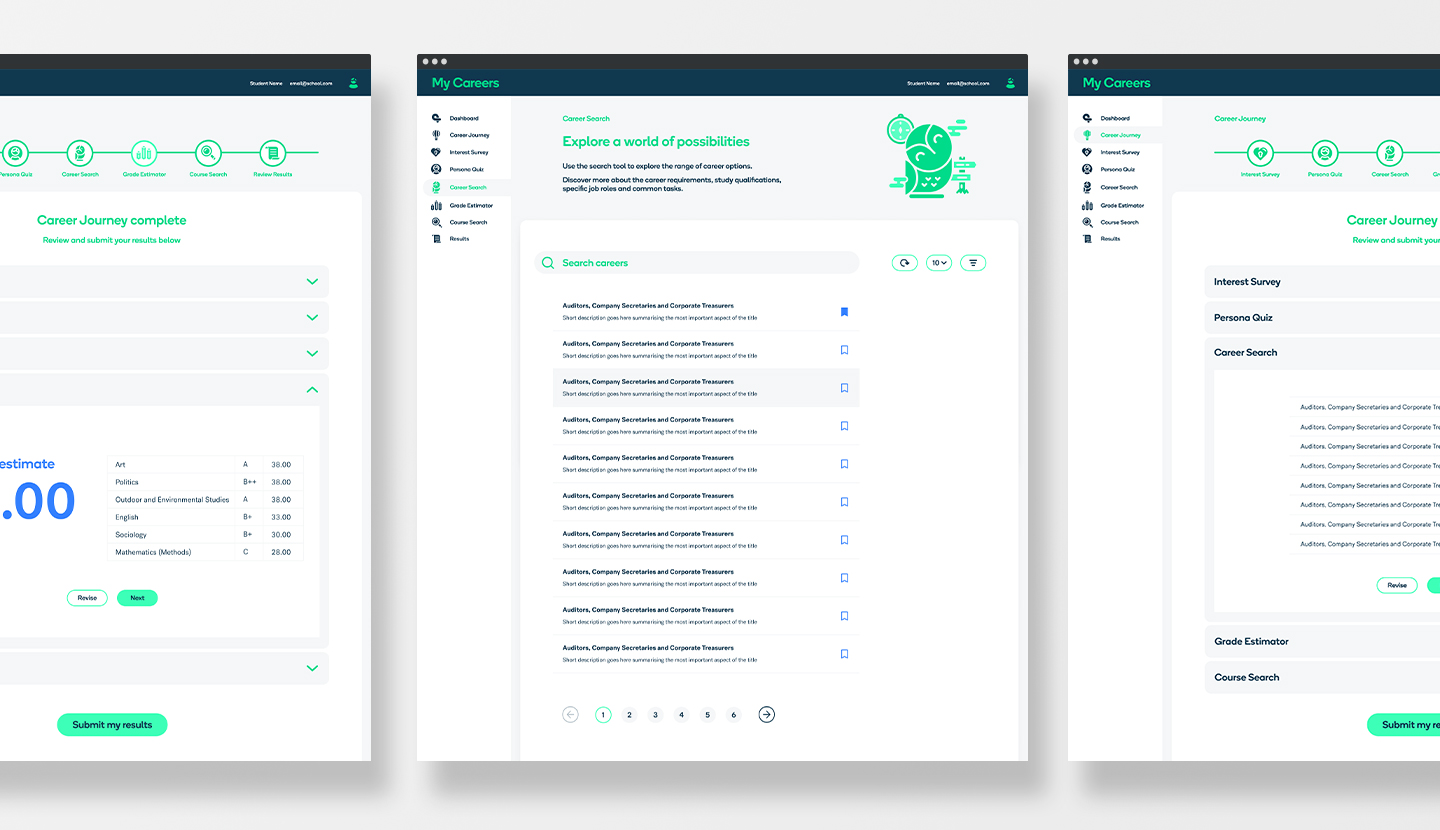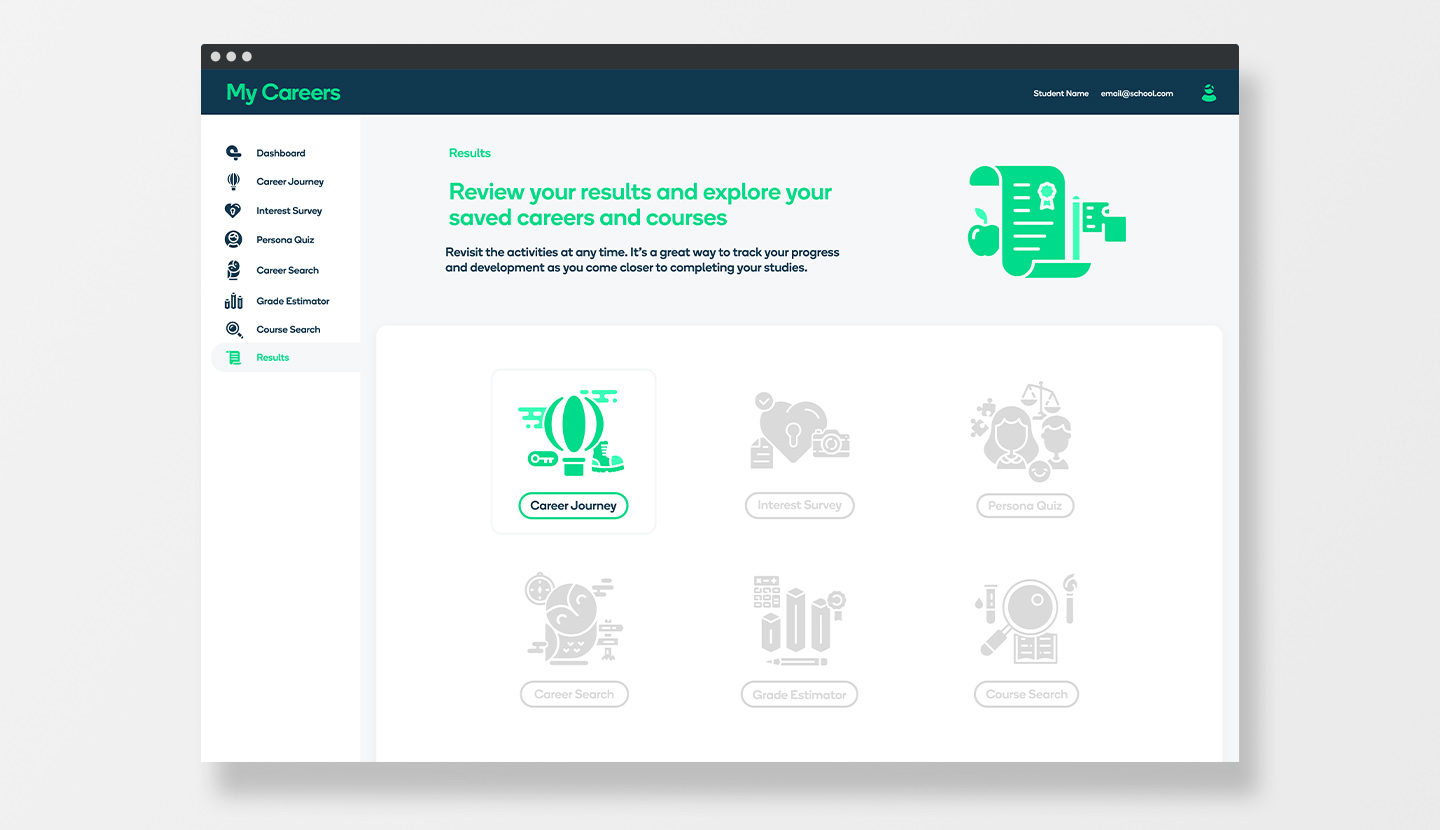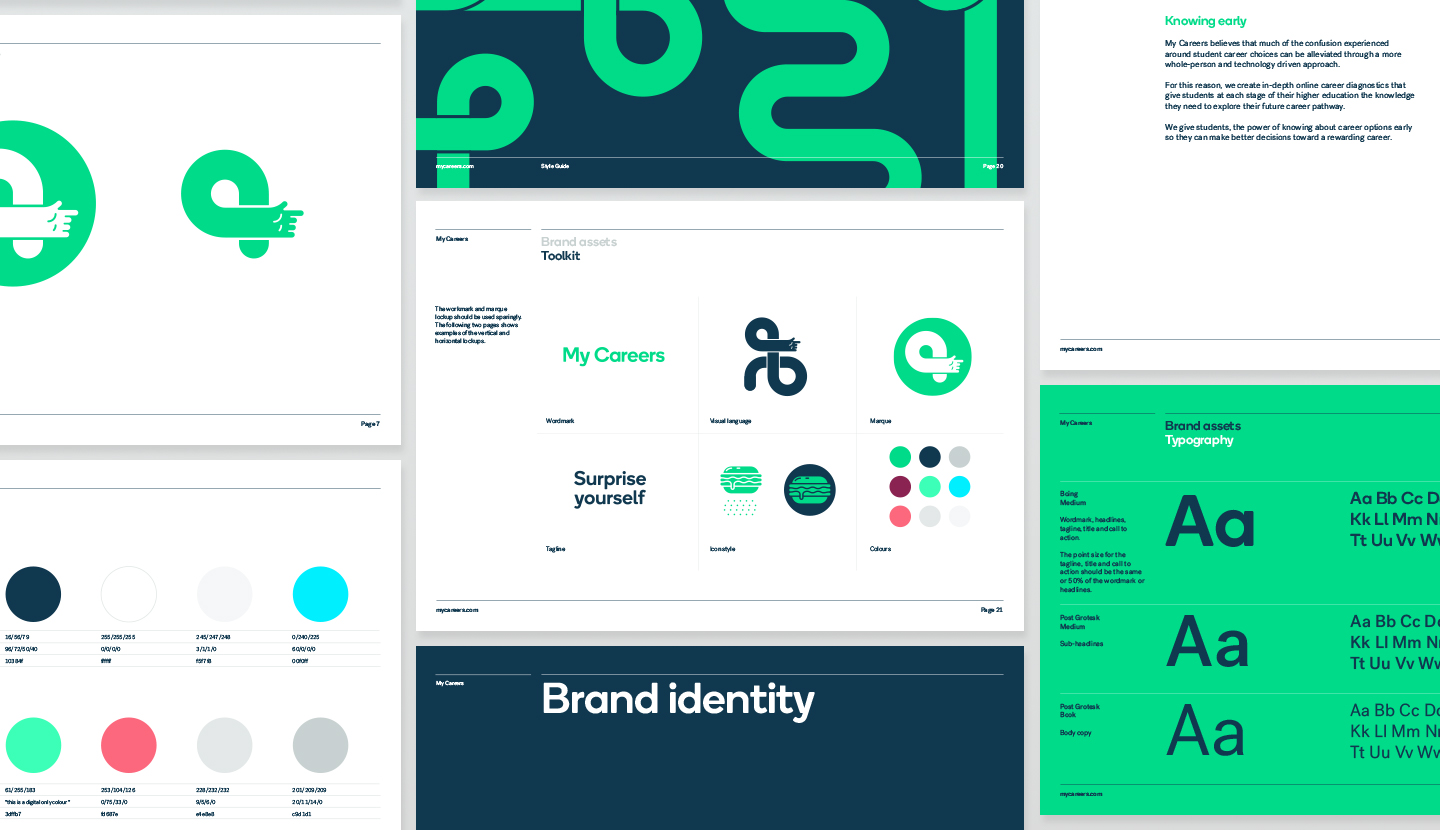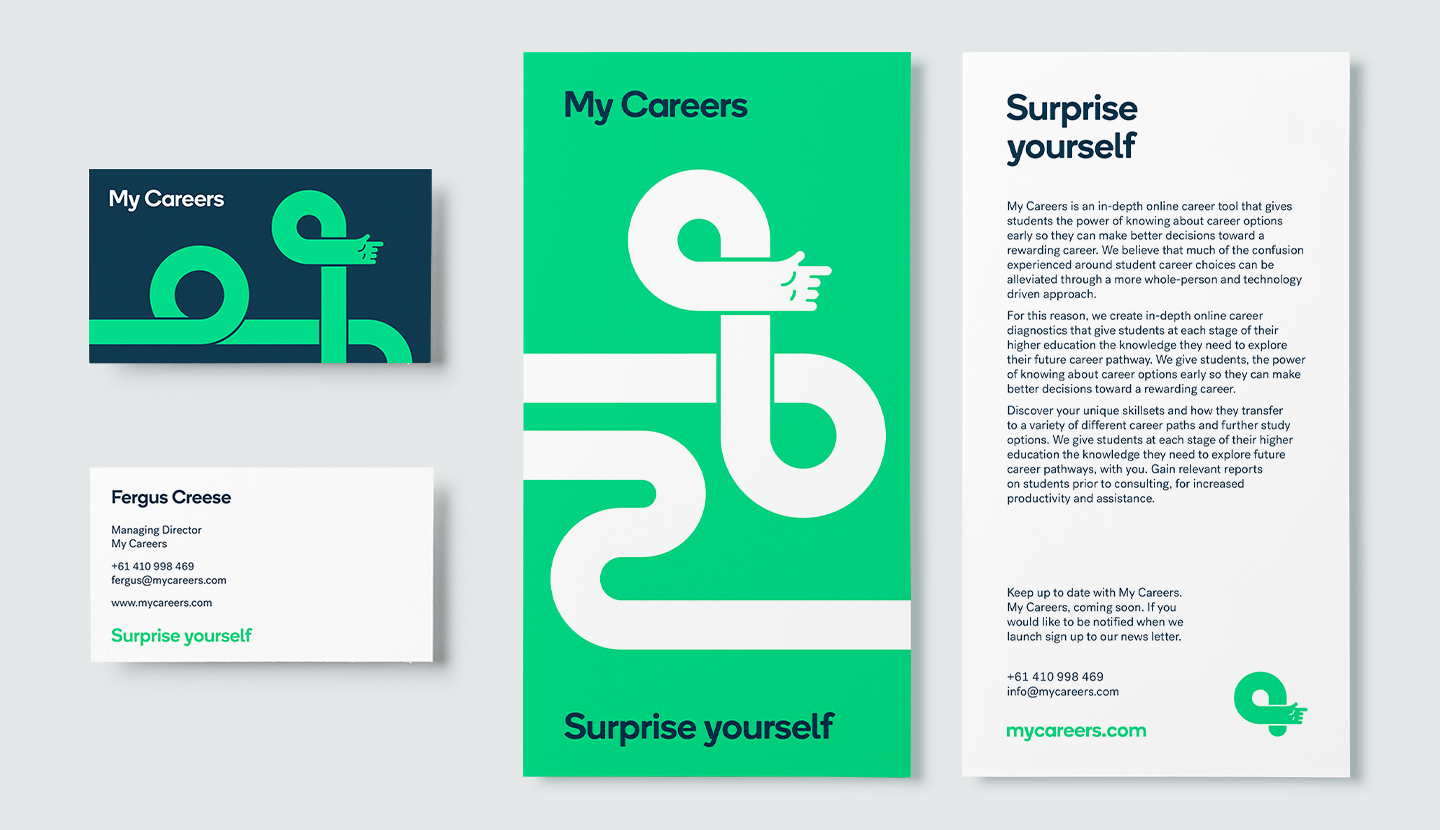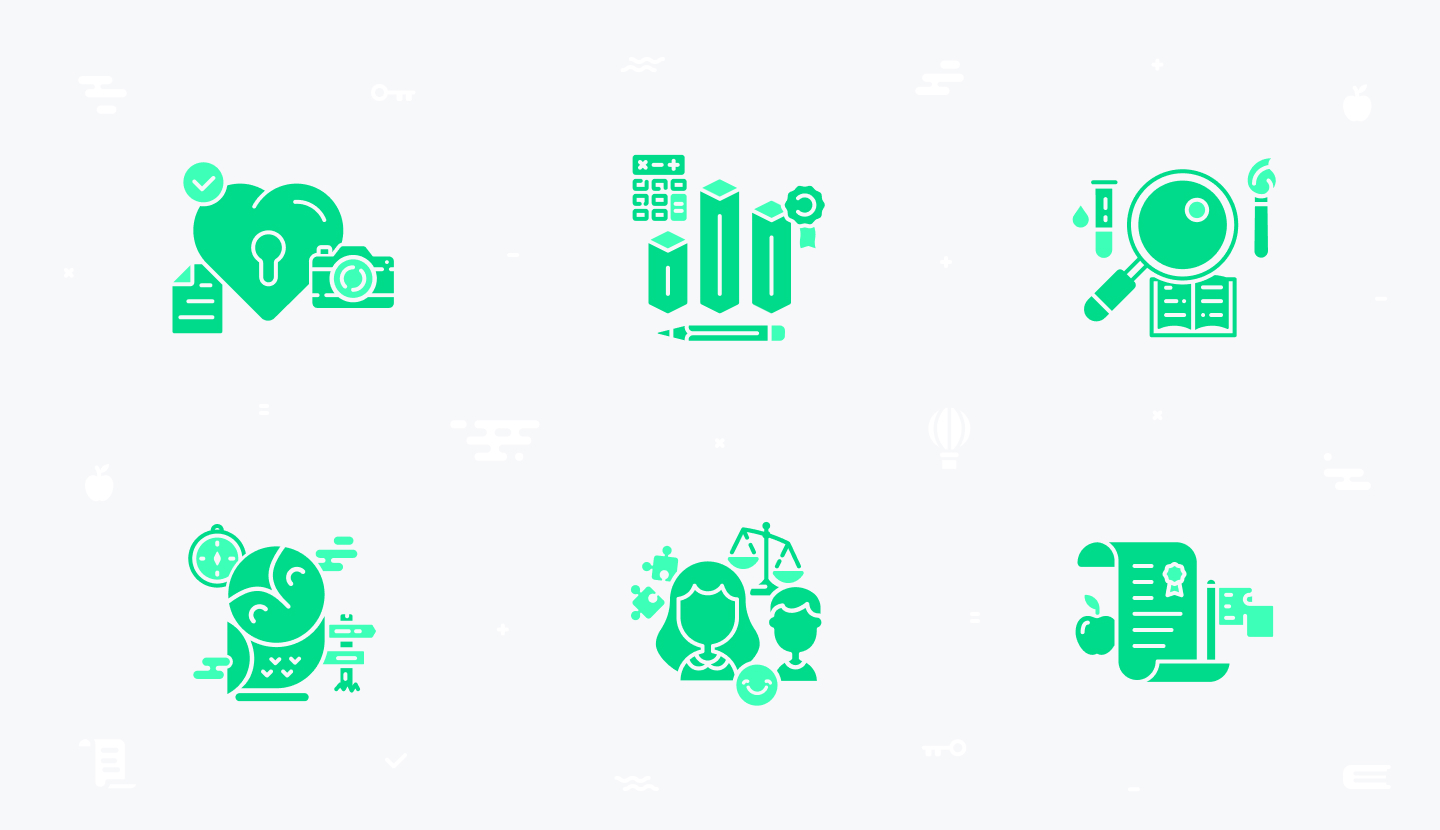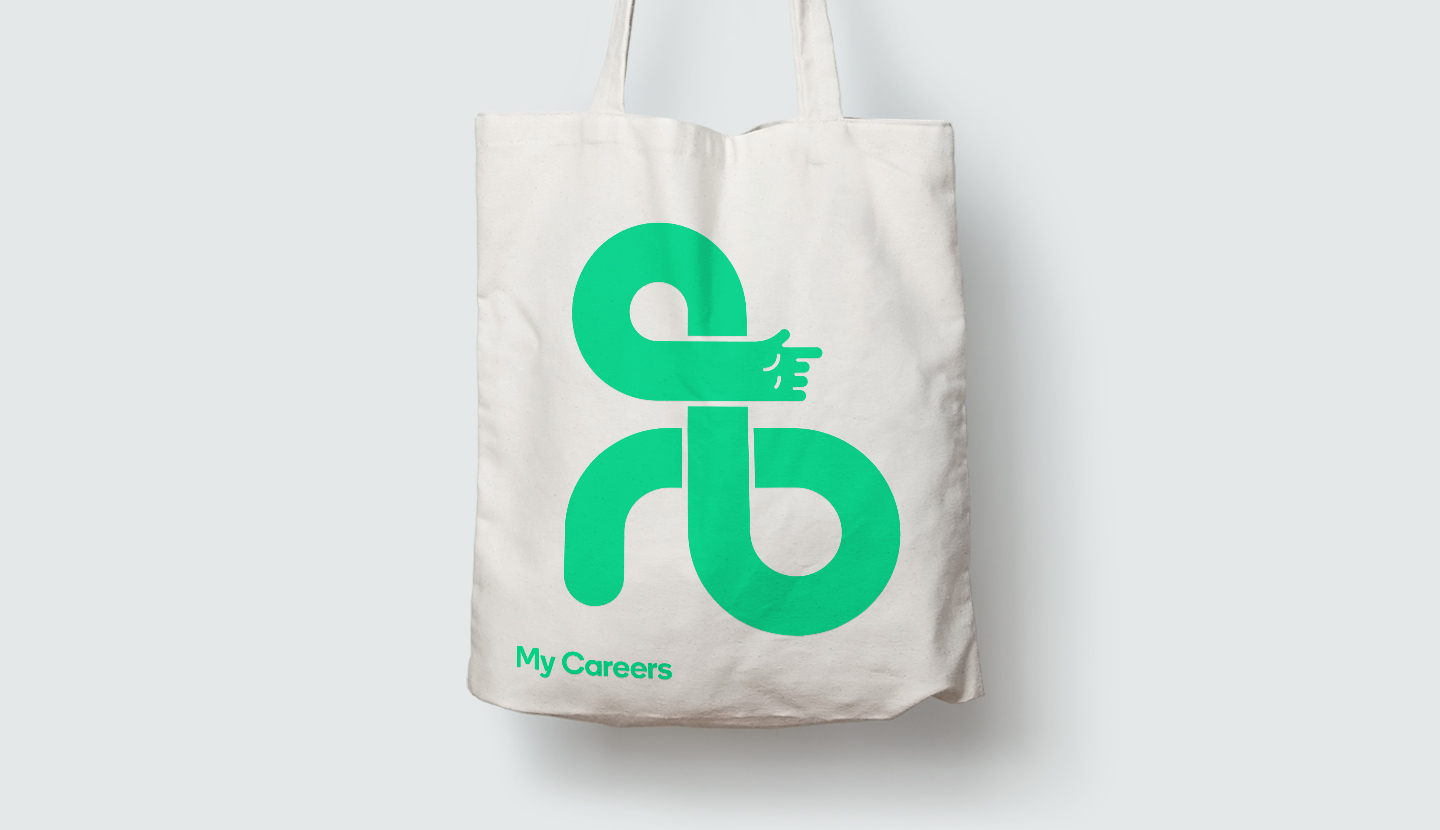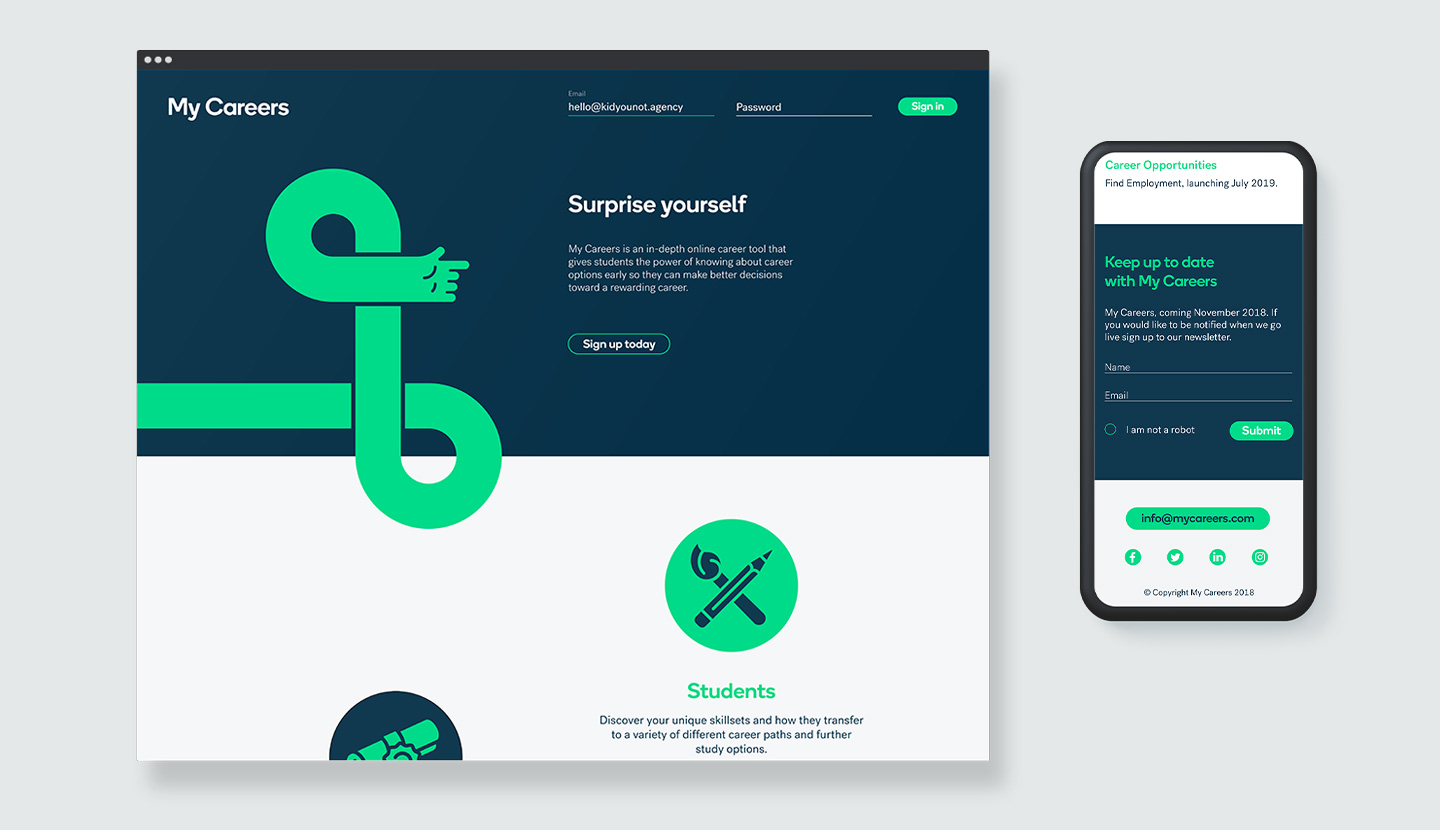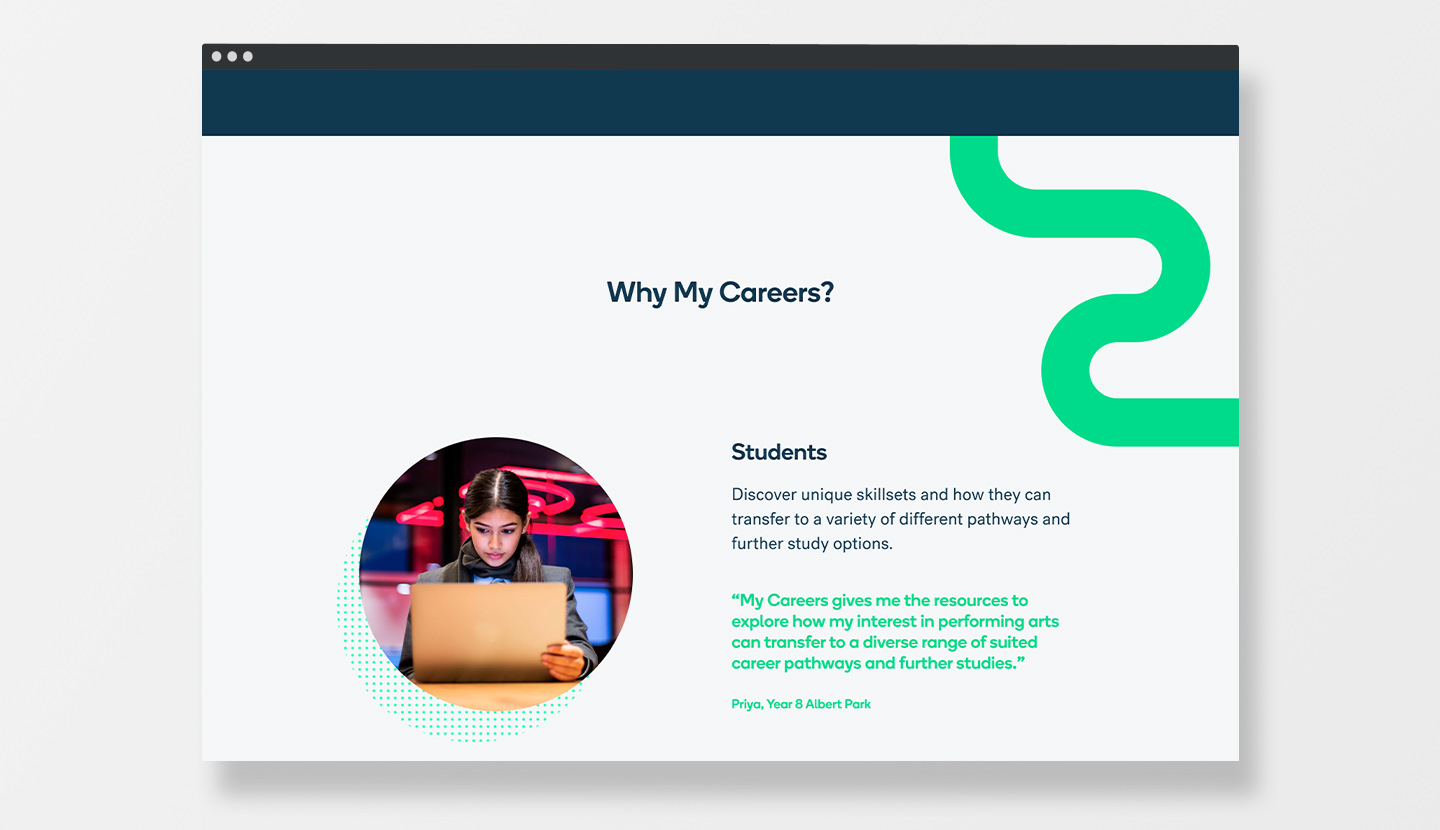 Next project
Brand strategy
Identity
UX design
Copywriting
Website design and development
User interface design
Graphic design