Precinct Real Estate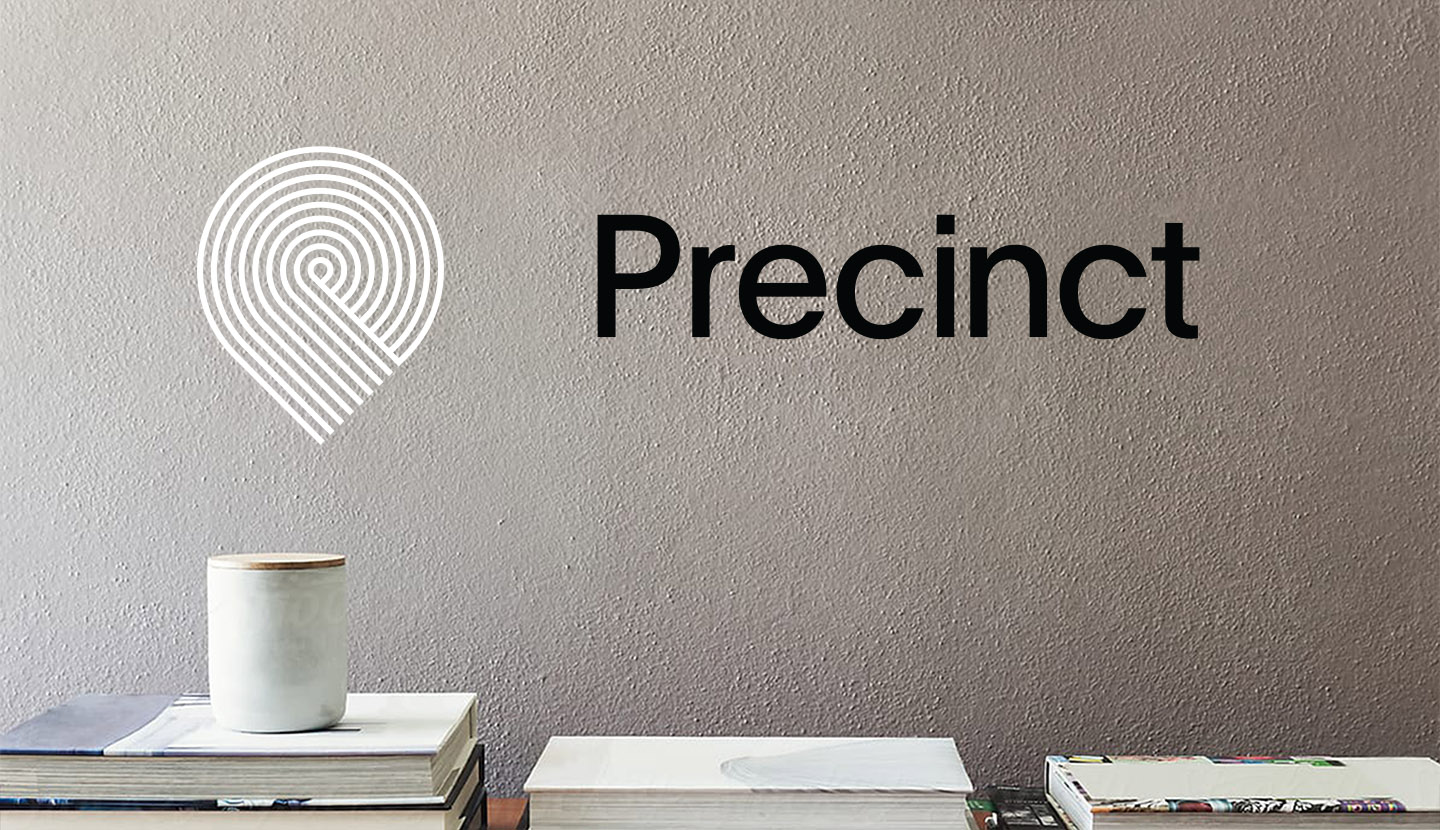 Description
Precinct are inner city property specialists. They know the laneways, the walk ways and hidden buildings. They understand why people live in the city and why people want to invest in it.
They want to understand what's important to property investors so they can exceed their expectations. They advise on when to sell and how, based on each investors property and unique situation.
They share this knowledge to help inner-city property investors make better decisions towards achieving their goals.
Results
Precinct have a big vision: a specialist inner city real estate agency created for the modern property investor.
Drawing inspiration from the city's 9x9 'Hoddle grid', the grey of bluestone laneways, the green of living parks, glimpses of blue sky between towering buildings and the hue of summer sunsets.
Unencumbered by the need to appeal across a broad spectrum of areas and demographics we built the identity from the fabric of the city itself.
The resulting identity reflects an in-depth understanding and passion for the city, it's inhabitants and lifestyle.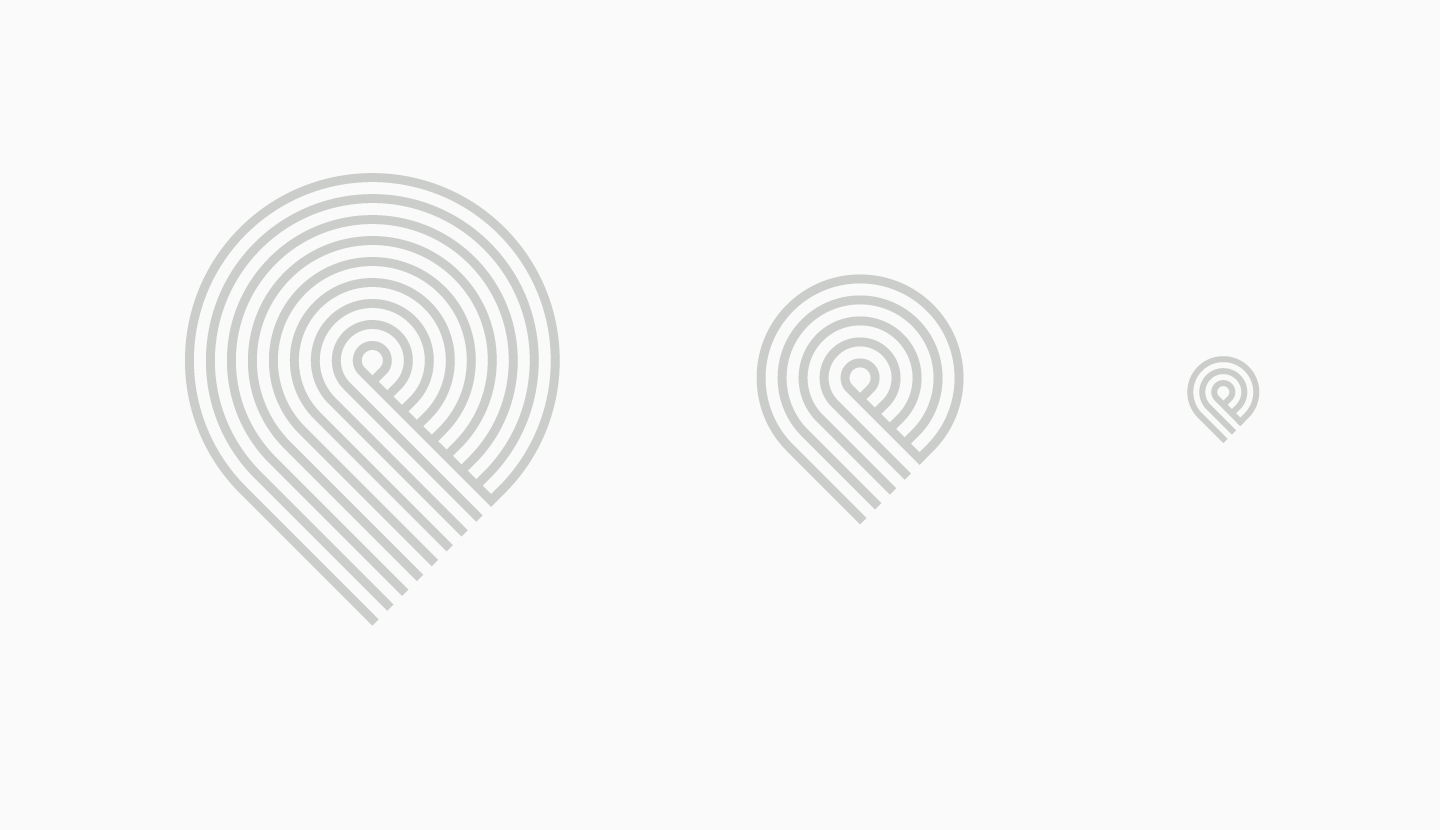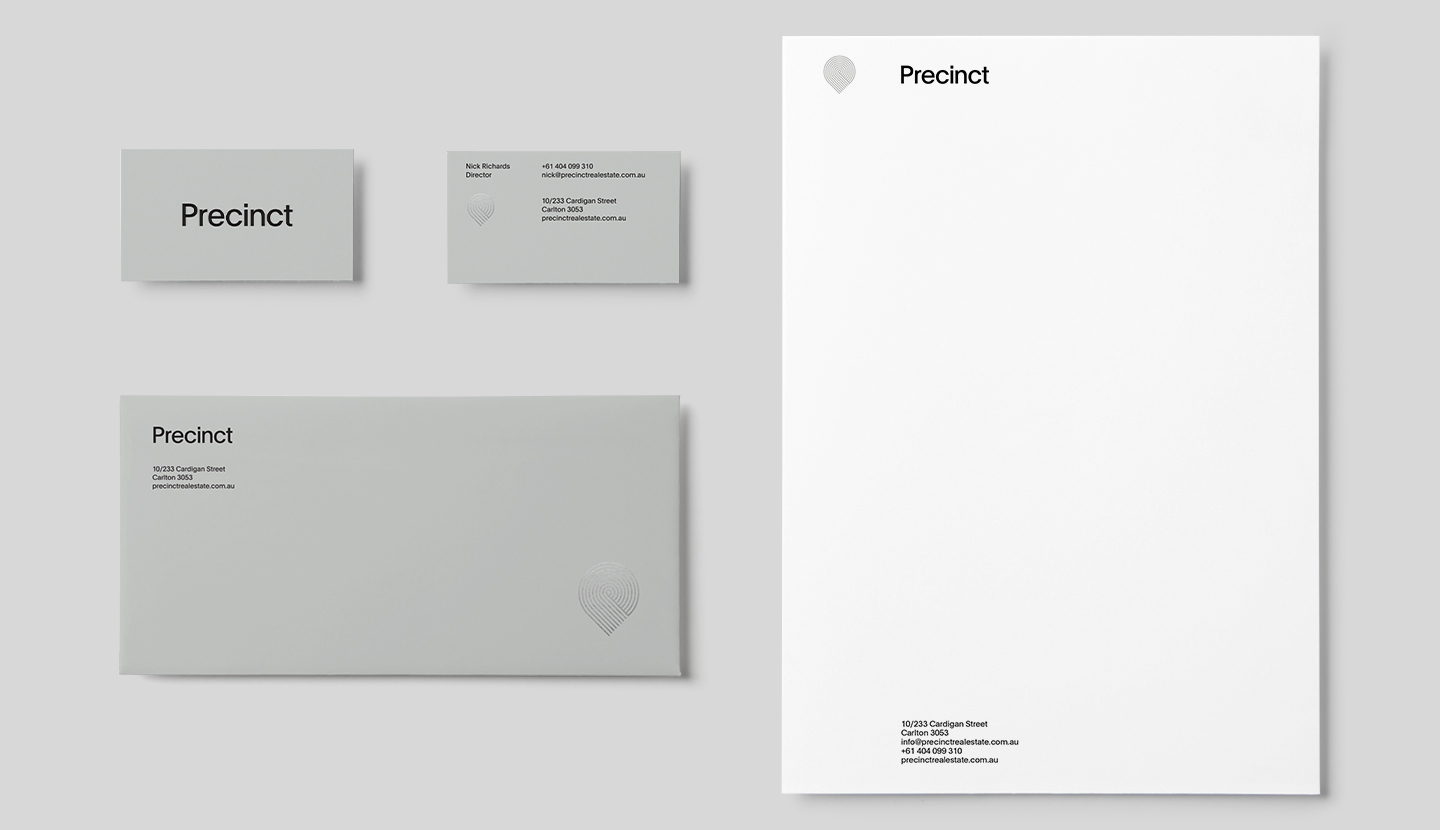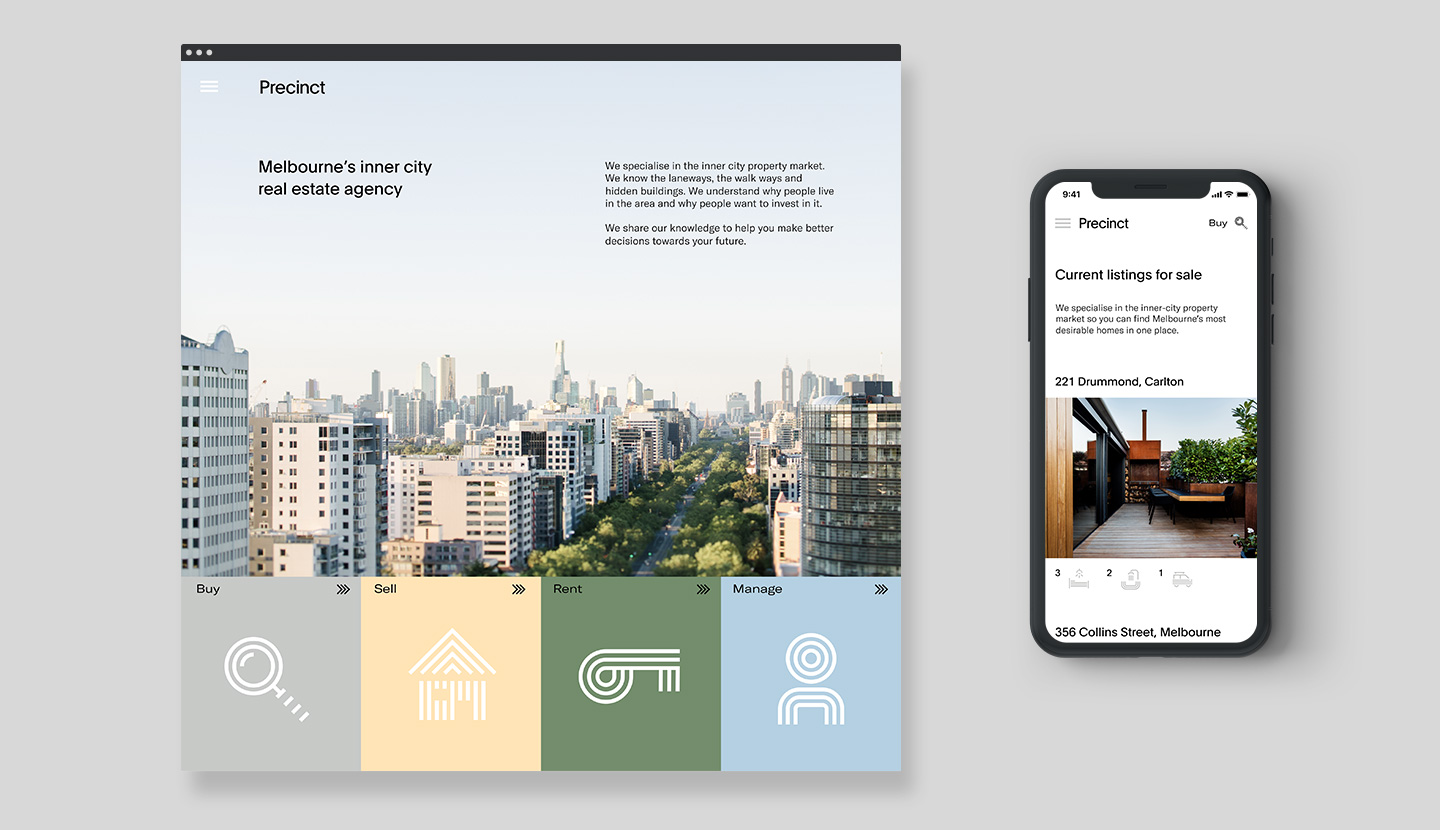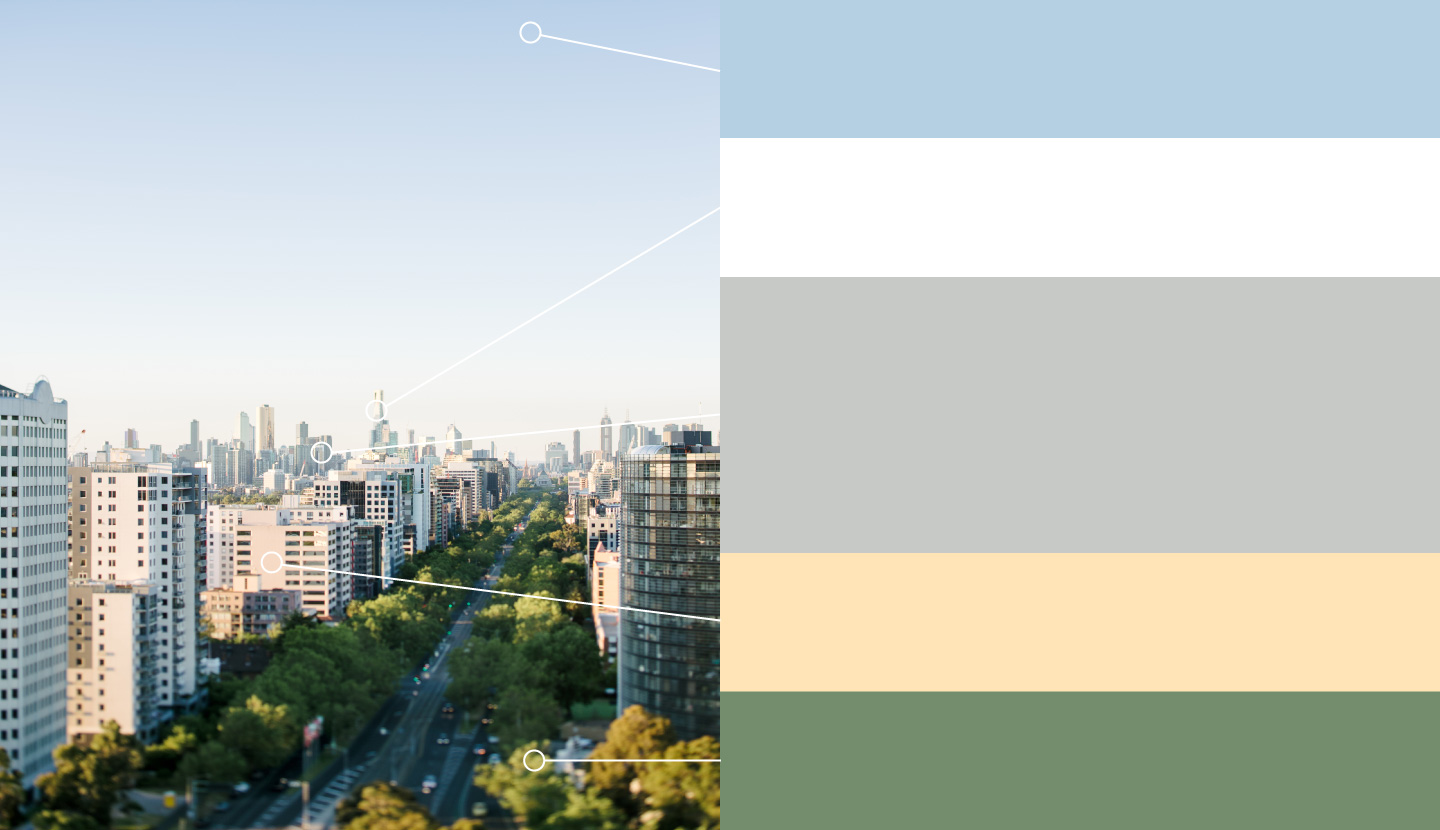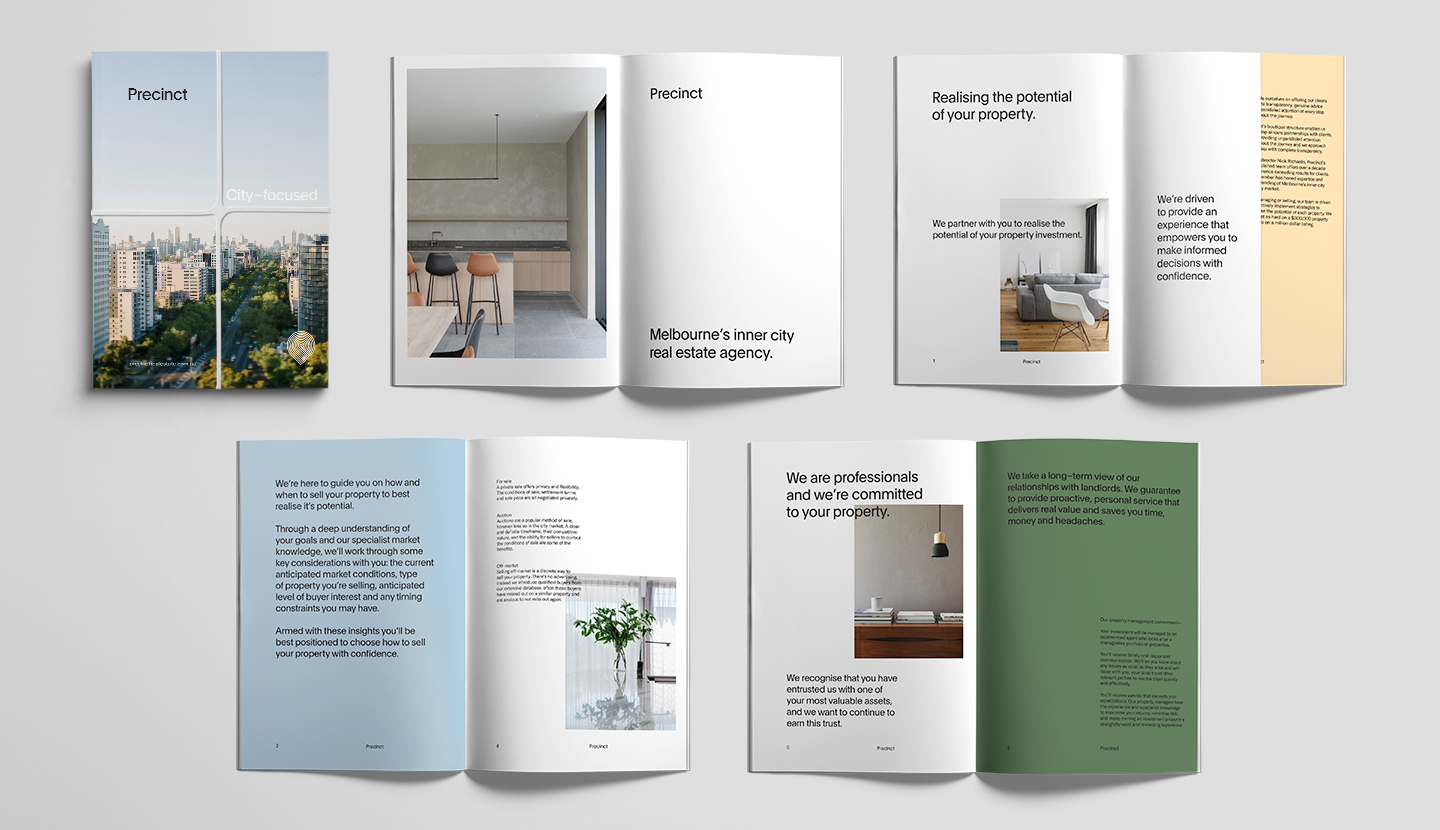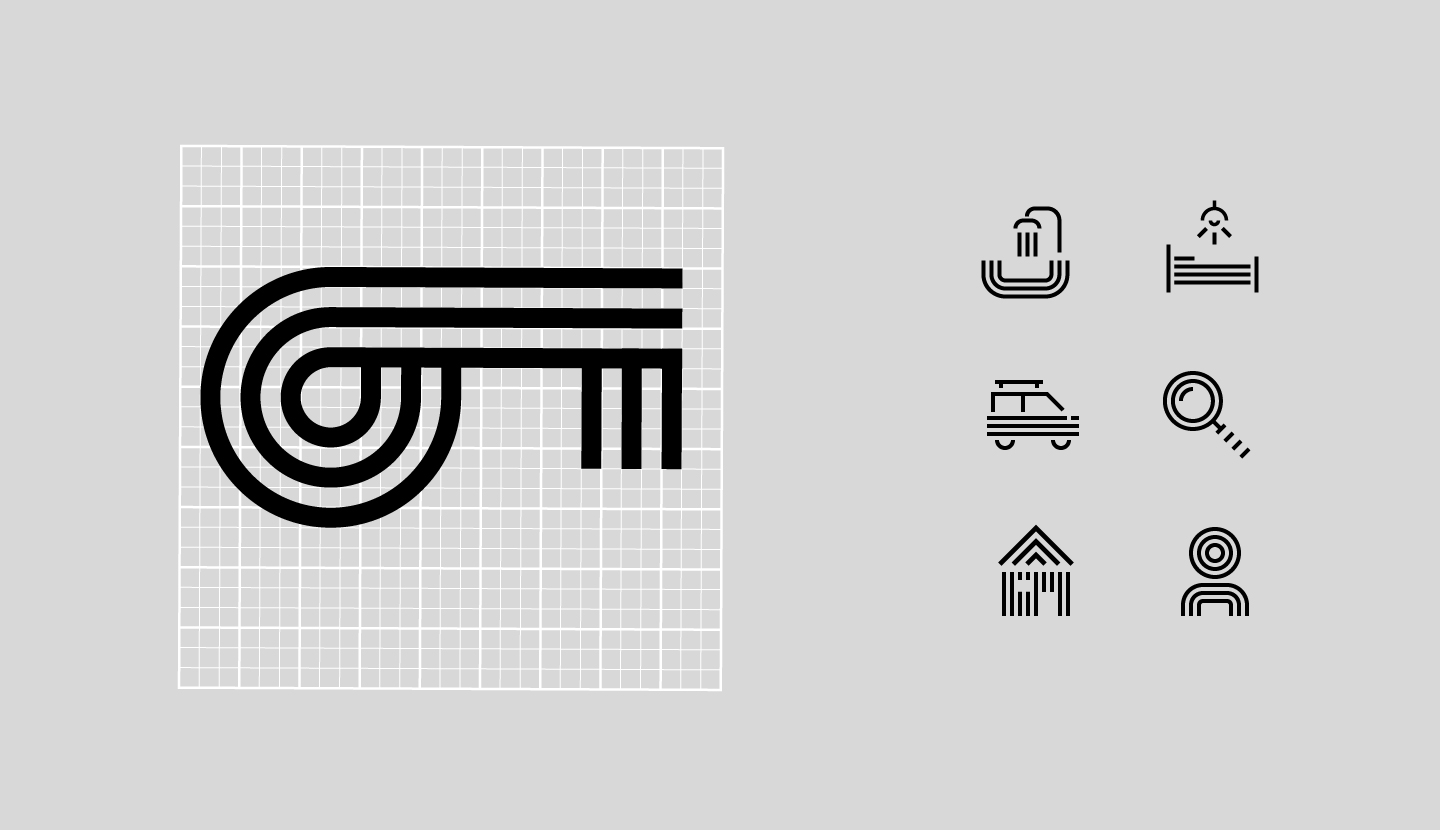 Next project
Brand strategy
Naming
Identity
UX design
Copywriting
Website design
Art direction
Photography
Publications
Signage